If you follow us on social media at all, you've seen us talking about the launch of our new Costa Rica program! We are incredibly excited about it, but we do need your help! $30,000 seems overwhelming at times, but when you stop to think that amount will be changing 8 women's lives plus their families - well, it seems much more manageable. That's only $3,750 per woman! For an entire year! Surely, we can get this done!!!
As I was watching the royal wedding a few weekends ago while brainstorming ideas for this fundraising campaign, the words from Bishop Michael Curry stopped me:
The late Dr Martin Luther King Jr once said, and I quote: "We must discover the power of love, the redemptive power of love. And when we do that, we will make of this old world a new world, for love is the only way."
There's power in love. Don't underestimate it. Don't even over-sentimentalize it. There's power, power in love....
I'm talking about power. Real power. Power to change the world... Love can be sacrificial, and in so doing, becomes redemptive. And that way of unselfish, sacrificial, redemptive love changes lives, and it can change this world.
Ooh, that just resonates with us. Unselfish, sacrificial, redemptive love changes lives, and it can change the world. We believe this with every fiber of our being. And we are asking you to demonstrate that unselfish, sacrificial, and redemptive type of love for these 8 Costa Rican women who are eagerly waiting to exit commercial sex and to begin walking into true freedom and the rest of their lives.
Now, we already have some incredible businesses that have stepped up and partnered with us in this endeavor. We have an anonymous matching grant for $7500. Yes - when you give $50, that actually is $100. So by the time this matching grant is gone, we'll be at $15,000 - which is halfway!!! And you can't beat that! We are so grateful for this generosity and hope you take advantage of doubling your financial impact!
We're also so humbled with this collaboration of Threads Worldwide. We have had a business-crush on Threads for years, and they are the nicest, loveliest people you'll ever meet! Here's a bit more about this incredible company: "Threads Worldwide empowers women around the world by connecting them through business. Women in the US start social impact businesses selling jewelry handcrafted by women entrepreneurs and artisans in countries like Guatemala, Uganda and India. Check out their incredible work and how YOU can get involved by shopping, hosting, or even.. making money by making a difference as a Fair Trade Partner."
They have so graciously partnered with us in offering Gifts of Gratitude for those who help us with this endeavor. Their vision aligns so closely with ours - sustainable employment and dignifying empowerment rather than handouts - that we were thrilled to be able to offer these as tokens of our appreciation, knowing that these gifts are helping their women entrepreneurs even as we are setting up our Costa Rican women to be entrepreneurs. Now, these are limited so when they're gone, they're gone!
When you give at least $50 to this campaign, you'll receive this gorgeous family bracelet set of two (you can always purchase additional bracelets from their website directly!). Made by women in Guatemala, we're keeping with both the Central America as well as the family theme. You can keep one and give one to your child to remind them of the redemptive power of love and the importance of generosity.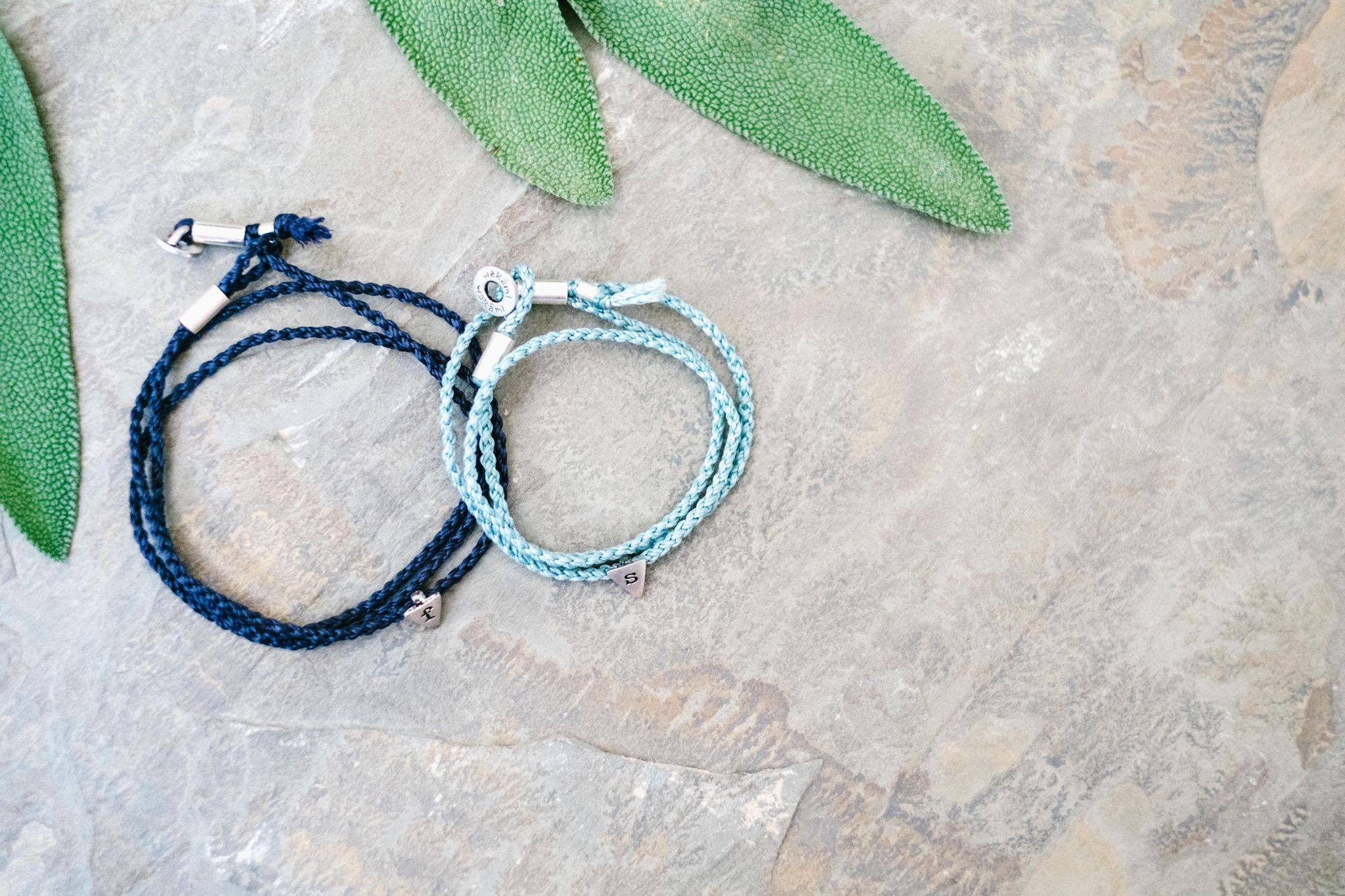 When you give at least $200, you'll receive this stunning necklace. Our staff is totally obsessed with this gorgeous piece! Also crafted in Guatemala, with the deadly volcano having just erupted over the weekend, you can show your love and support for Guatemalans while being able to tell others about your impact on the lives of women in Costa Rica as well.
For those who have a heart for these women but who might not be financially able to donate currently, you have a place in this story as well! When you create a fundraiser through our website (click here to start your own fundraiser for this campaign or email selah@freethegirls.org so our Operations Manager can help you walk through the steps!) and raise $500 or more, you will receive this elegant wristlet clutch. These were handmade by women in Bolivia who, just like our Costa Rican women, were given the chance of employment to sustain their families upon leaving the sex industry.
Aren't these all just stunning?! Giving $50 (which matches to $100!) and reminding your family about global generosity. Giving $200 (which matches to $400!) and supporting women entrepreneurs in Guatemala, some of whom may be relying on their business more than ever right now. Fundraising through our website for $500 gets your community involved and supports previously sexually exploited women in both Bolivia AND Costa Rica. You do have the ability to opt out of these gifts, but remember, these gifts are limited! (But you should totally go check out Threads Worldwide's website to see all their other incredible products!)
Remember - there is power to change the world. Power from unselfish, sacrificial, redemptive love. Join us today in showing these 8 women in Costa Rica that they are truly loved.